I am very happy
Thank you very much!I am very happy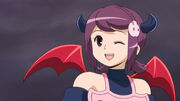 helping hand !
hey soaker87 ! im kinda new to this wikia editing thing and i wanna make battle spirit sorta a trend... so i would love to actually help in this wikia but im not really sure how things work, so i would love if you could help me help this wikia which would also help you. And a major point is that i dont really know battle spirits cards ... sorry >,< hehe
Achive of info
I am Kurobina the creator of both the Card Fight Vanguard and it's little sister the The Duel Masters Fanon wiki.
Would you help me if I created a Battle Spirits Fanon wiki? RP included.
I separated the posts of me and the other person. Anyway, you'd I got several people posting on Vanguard wiki and that's a lot pretty new game. Besides I got plenty of ideas myself. New colors and way to explain them. New Mechanics, etc.
Do you ship 5 and 8? I do! <3
I am currently watching Series 2, but I've already seen ep 1 of 3. Sneak preview Certain cards change colors like Double Hearts become pink. The Cardiac Emperor Seigheart Dragon. Pink X-rare Passion to it's level. Passion is the following. Cards with "Heart" in their name gain cost reduction regardless of color or type. The Love Empress Venuswurm Pink Master Wyrm Level 3 During your battle phase all spirits you control get.. Ok I can't think of a good effect. I had name and possibly and an idea, but I forget it at least I got plenty of other ideas like Fafnir...is such an awesome card and I only know it's X-rare with a certain ability. Because of this new mechanic it's abilities are variable, but it has no numbers yet and none of them do. I just remembered Venuswurm's effect they all get Grace which is an effect unique to Pink which means that when they battle a spirit with equal BP only the other spirit gets destroyed unless it has a reason not like having grace it's self. Having two graces fight each other cancels out the grace until their done fighting though. Basically Grace Spirits are very dancer like flexible/dexterous.
Anyway Pink can be more cute then Yellow, but Yellow and Purple are still feminine colors. That
s why Yellow is canon Cute lovers paradise and Purple is Female Charisma types canon in anime.
Also while Purple is more Undead and Demons Black is just pure Corruption and stuff. Think of Black as Darkness and Purple as Shadow? May be...Gold is the color of Solar cards Sieg Apollo...is Gold in this version.
and Silver is for lunar cards.
Fafnir http://en.wikipedia.org/wiki/Fafnir
Fafnir the Dwarf The rarest of the new Dwarf Cards
Orange X Rare (Red/Brown) Orange=Magma because Eath with out nature is Brown's theme so combined they make magma/lava and meteor so Orange has as meteor Nexus as well. Similarly White would get a Comet one for being ice themed. Ability Multi form: Any spirit with "Fafnir" in it's name cannot be played it's owner while another one is on the field, but they can be switch places by paying the listed Multi Form Cost.
Fafnir the Giant(This is it's it's opera form based form) A Ice giant, X-rare, but not the strongest.
White X-rare Same ability
Fafnir the Dragon
Red/Black(The picture of Fafnir in Dragon form is Black)0
The All Seeing Emporer Seigeist
Spirit Dragon/Esper Dragon Purple/Lavender(Lavender is variation on Purple where psychic cards come from)
Ability: Foresight(Seigeist has many eyes through out his body with psychic powers) It can see what other's can not, so when ever a spirit of yours would be forced to block(like Clash for example). It negates that.
http://en.wikipedia.org/wiki/Daidarabotchi
Spirit Giant Purple X-rare
Ability ??? no idea.. These are some of my ideas...
Some how my last attempt to post this didn't work, so..
Anyway just remembered Charm a ability I thought of last night.
It's not thought out much yet just a Pink ability for the Cuter then Yellow cards.
Pink is a combination of Red and yellow so Dragons, Angels, Fairies, etc..You get the idea...
Of course their will be cards like Pearl(Pink is represented by Pink pearls) Empty Sky and the Salmon Dragon Rider. Might as well make one of them now more or less.
The Salmon Dragon rider
[LV1][LV2][LV3] [During Your Main Phase] When this spirit is chosen as a Tribute, if this spirit is unexhausted, you may exhaust it. In that case, you don't need to move any cores from this spirit for the tribute.
[LV2][LV3] [Permanent] This spirit, "Dragon Emperor" spirits, and "Vanity Deity" spirits you control get the following effect text:
[Any LV] [During the Battle Phase] This spirit gets Grace regardless of Color.
By the way I have yet to see any Vanity spirits on the wiki! :(
I also got an idea for a Water card that I just forgot Teal/Sea Green Represents Aquatic life which is Why Levia is now Sea Green/Red or more likely just a Sea Green card that supports red or even more likely converted into one that helps it's own kind. Leviathan is race now, so is Sea Serpent and Sea Dragon. I got idea the Mist family of Spirits they are Sea Green/white. Mist Knights Mist Serpents Mist Dragon, Mist Giant etcs. Instead of existing in a new color they exist in that combination only. I couldn't edit all that info so I made this.
Oh, and new idea...Passion doesn't stack, only your highest level counts. Fair, but not limiting it too much.
Silly me I forgot Bronze...Bronze has brown and Blue concepts. Basically Street Fighters and the like. Since they are a Fusion of Earth and Blue they can be very wise or smart or the other way around but they don't need to be both at once. Forgot to Mention Fire Giants(Red) and Armored Giants(2nd type of white giant) Armored giants are test pilot for some kind of pseudo Pilot Mechanic since they are giant robot types.
May be some actual kinds of items that aren't monsters? I also got this weird virtual idea..and the color Grey. Also the Seven Sins Black/Purple X-rares. The Seven Sins, Beelzebub of Gluttony.
Chosen Sacrifice: This spirit can only be used if you sacrifice one "The Seven Shogun, Beelzebeat" spirit you control" Ok, forgot my first color idea Crimson. Black/Red Like Aka spirits are sometimes called Guren(crimson lotus) Crimson cards are Blood themed and have more vampires then Purple/Black. Crimson's stone is Carnelian.
New idea: Sard for brown and Sun Symbol for Gold/ Moon for Silver.. Sard is related to Carnelian they are almost one on the same, but Sard is more brown then red. Anyway final idea Making this wiki fanon as well? That way I gain a capable partner and it would help to have all canon/fanons cards in one place.
Might as well try another idea....The Crimson Dragon Rider
[LV1][LV2][LV3] [During Your Main Phase] When this spirit is chosen as a Tribute, if this spirit is unexhausted, you may exhaust it. In that case, you don't need to move any cores from this spirit for the tribute.
[LV2][LV3] [Permanent] This spirit, "Dragon Emperor" spirits, and "Vanity Deity" spirits you control get the following effect text
[Any LV] [During the Battle Phase] This spirit gets Blood Suck regardless of color, but get the BP cut in half. When it ever does damage to your opponent's life in battle you gain that much life, but if you gain two life at once with a spirit then it destroyed. Is this balanced? I changed it because Blood suck is Color unique unless it's a Vampire, Leech enemy, etc..
I am thinking of some how making Thunder color not sure may be Golden Rod. Anyway Sky Blue A color a lot like the Wind part of Green only far different in some ways. Like Gentle Wind Themed Creatures and not just Storm like ones. I will get to creating it some time today.
Vanity Spirits are scary but I just saw Gekiha 16 The Alexander intro ep so! I am not that scared! Besides VD's are mostly just BP X-rares. If played right Regular X-rares can be just a good if not better.
Aren't the new X-rare pics beautiful? I am glad I found them? I wish the others were bigger though.
Today I posted alot of excellent cards Today I plan on all of Dan's key cards/X-rares done.I already did that with someone else. I also plan to do all 12 Zodiac X-rares +a least 1 Secret X-rare that I found beautiful picture of randomly while looking for another. Hint: Don't call it a Unicorn! XD
Kurobina 18:16, March 5, 2012 (UTC)
How can I make a good page?
Soaker87 I've many question to ask you about making a good page.
New question and also a very important quetion, what can I help on this wiki?
Answer: Currently, pages are needed for nearly all cards from sets 7-16. Also, many of the cards that have pages need to be re-done to fit the info boxes. A page like this, for example, is complete: http://battle-spirits.wikia.com/wiki/The_Two-Sword_Ambrose
But a page like this, for example, is what needs to be fixed: http://battle-spirits.wikia.com/wiki/DarkDinohound
I've fixed all of BS01 so far, but the other early sets are still mostly un-converted to infobox format.
If you know about the anime, there are still a number of characters, especially in Gekiha Dan and Heroes, that are missing pages, and I'd also like to include episode summaries. Hardly any of those are done yet.
If you can think of anything that this wiki is missing, feel free to contribute that too. Or, you can edit pages if you see any typos or mistakes, or things that could be expanded on.
First,I live in a place which uses the japanese version so I don't know the english name, text, ablity name etc.
Answer: All the English information is here: http://www.bandai.com/cards/battlespirits/cards.php
Re:I think this website you give me isn't up to date.
Answer: No, it's up to date. After set 6, they discontinued the release.
Re no.2: What does you mean? Then do this website have braves? If yes, how can I find the new sets? I can't find them.
Answer: I mean there are no braves in English, and likely never will be. BS06 was the last set released in English. For all later sets, the information will have to be taken from the Japanese cards.
Re no.3:Now I remember and 2 new question, what is a burst? Another question, how can I make categories? I want to make a ability category or should I add the colo(u)r name before "category".
Answer: Burst is the newest game mechanic. It's not actually its own type of card, because there are spirits, magic, and now braves that have burst effects. Basically, they're cards that are set face down, and activate under certain circumstances (such as when you lose a life). They usually can be played as a regular card as well.
What abilities do you mean? There are already categories for most of them. But in general, if you want to make a category, it's the same as making a new page. You just have to type in the title "Category:Insertnamehere."
Re no.4:I mean adding e.g. Rage to the red ability category and how can I add e.g. Rage to a category?
Answer: Currently, they aren't sorted by color, but there is this, Rage is listed on there: http://battle-spirits.wikia.com/wiki/Category:Keyword
Also, there's this category page: http://battle-spirits.wikia.com/wiki/Category:Spirits_with_clash

Another question,I don't have the english card and how can you scan the shiny card(Rare and above).What I really what to know is you just scan the card normally with a scanner?
Answer: I don't scan them. I get them off of Bandai's site, and for the Japanese cards, I use this site: http://working-koala.com/?mode=cate&cbid=599141&csid=0
Some of the holographic scans on that site don't look too great, but they're the best site I've found.
Last question, do you have any know website that have the name, text, kanji etc. of the english and japanese?
Answer: The Bandai site has the English, and this site has all the Japanese: http://wikis.jp/batspi/index.php
I don't know of any site that has both together.
I know you can edit posts on your talk.
123sendodo 14:18, March 1, 2012 (UTC)
Woden
Cards that in way are related the Original Odin
Woden and Type X
Both Gungnir
Lance too because he wields a Lance like Gungnir so he obviously
A combinaiton of Woden/The mythical realm that Starts with V you know it probably and Lance.
Anyway can you tell me how to add card pics to the page because I couldn't do it when I tried what I thought I needed to after looking my example. Well, my example for everything but Tribute. I used Odin(original) for everything but Tribute Dark Siegfried for Tribute. Hence why they both ended up edited. I changed stuff in both of them I think it's better this way. Dark had a minor spelling error and Odin got edited in related department.
Kurobina 20:32, March 5, 2012 (UTC)
For the related, I just mean cards that share a name or image. Like Odin to Odin Type X, or Royal Potion to Chauw.
Fixing the spelling errors is great, because I know I make tons of typos. Thanks.
Soaker87 22:02, March 5, 2012 (UTC)
Good Night I hope you enjoy the new pics
I am about to kick be kicked off so I thought I'd give you a the Four Awesome Dragon! *drools*
Kurobina 03:27, March 6, 2012 (UTC)
Im obtain one image one card Join Im wish help Im found one card Im want publish
Im want help master soaker sama o teacher soaker
said me Want to know how upload imagen website Im Know japanese Im watching all anime Im know all efect all magic,nexus,spirit and brave include burst
Im Still help you Im want help wikia And like help thank for created this wikia n.n
Please Visit Darkwurm Nova Section Its my only peticion u.u and nexus Fire Im Upload its my only wish pay Its Foto Mibrock Soldier And second Brave shiro Im Upload
Just Saying Hi
I thought it was about time I said hello and as you know i have finish SD06 Overlord regin 14:17, March 29, 2012 (UTC)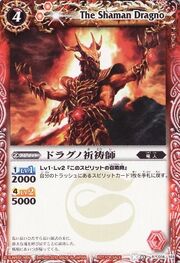 Im Said You n.n
Im Upload Othe Part Card n.n Im Wish You watching try found other version the sundragon SiegApolloDragon Im Only found Altened Version Im Dont found Original version and Im Add Moonlight StrikeSiegwurm Im found altened version Shaman Dragno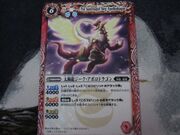 ready for going add
Im obtain More Imagine Other card promo,common,master rare etc n.n Include Im obtain Imagen Strikewurm Leo and Im upload more spirit n.n Soaker you check You said Im add n.n
Im Upload WaterCarrierDeity Agua Elypsion Strikewurm Leo Now Im add MoonlightLunatech Strikewurm its one gift for you n.n Friend n.n Im going for the other card
Im upload Milblock baragan And other brave white n.n
Im Upload Heroe white Milblock Baragan n.n You forget You edit DoomKnight Yggdrasil And delete version Im upload one guy try upload same spirit again
Mensaje From Heroe Darkness mephile
Im complete Serie Mibrock and Add Two nexus Powerfull n.n Im Created One folder Full Imagen card Battle spirit Include Zodiac X rare complete
Check Two nexus Im Upload and other mibrock im upload
Im Upload All Zodiac X-rare Include ShakeMasterDeity AsklePiooze n.n You wish Other Upload Im still Upload More
Soaker Saigord Arms Its brave and burst
Its Common One white user fight Purple User
Remember Im upload All 12 X-Rare Zodiac Simbol Include cancel bushin and pisceos
Im remember You forget SD3 Its Completed
Respond honest
One question ¿what choose you created one deck?
Opcion 1
Brave
Opcion 2
Burst
Opcion 3
Both
My answer its both for brave purple eff really powerfull and great and Burst Its good supply Im need still wanted good burst for my deck and brave Im want my deck
I'm trying to upload all the card images
Battle Spirits fanon wiki
I have just created Battle Spirits fanon wiki. I was going to let create it Kurobina but I waited enough. Some come and join and I will need some Help. Overlord regin 13:05, April 11, 2012 (UTC)
First I need to create the rules of the Fanon Wiki like no level 5 spirits, level 4 spirits are fine but will be limited, because there are only 2 canon Level 4 spirits so far and then i need to create infobox's. Also I will by creating the Colour Grey but i don't know why. Overlord regin 15:31, April 12, 2012 (UTC)
copying your infobox's would help a lot also i have got a other rule, any fanon character can't relate to a canon characters so with don't get a huge number of a canon characters, son or daughter for example. Overlord regin 15:49, April 12, 2012 (UTC)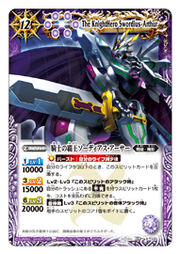 I am back and i bring The KnightHero Swordias-Athur from BS 17. I would have to say it is one of my fav looking spirits so far. now to other things. Why have cards from the sieg-family became less imporant in the anime, because before heroes there use to been lots of seig-family spirits but now it's been replaced by lord-dragon and others as the main characters spirits.
Now a other thing will there be a other form of lord-dragon because in brave apollodragon had three forms and some Hero X-rares like The KnightHero Swordias-Athur and The CharismaHero Mibrock-Braver gets a bonus for beeing braved.
Now the final thing both of the level 4 spirits are final boss spirits, Arata Yakushiji has The DragonHero Seig-Yamato-Fried which is a level 4 spirit and his the world champon everyone is trying to reach, and of cause the Otherworld King had The PhantomStarDragon Gai Asura. That's it from me and just wanted to talk about these things and I am still working on the rules for the Fanon wiki. Overlord regin 13:32, April 23, 2012 (UTC)
I think you right when you said Arata is getting a new key spirits in the anime because I read the title of episode 32 and i had the words The SwordHero Seig Fried in it. this translation is just guess. so Arata's new key spirit will be in BS 17 and then in BS 18 might been Hajime Hinobori's new Key spirit or Tegamaru Tanashi could be getting a new key spirit but we will just have to weight a see Overlord regin 10:03, April 24, 2012 (UTC)
your idea about Hajime and Tegamaru getting the same card in the end is interesting but I don't thing they will. Al so in the end in got The HeavenSwordHero Sieg-Susano-Fried but your right not the translate it yet because we do not want to put something that's wrong on the wiki. Also if The HeavenSwordHero Sieg-Susano-Fried is right it will be the first Hero card with two words before the word Hero and you might see more like it later on. Overlord regin 13:11, April 24, 2012 (UTC)
Two imagen Im found its two altened version The HeroDragon Lord-Dragon you can created one gallery this card
Im found other Altened version 3 brave and burst Ultra rare check Soaker this spirit really ultra rare Im want Know eff 3 spirit Im want Obtain Chaotic Rikugo Im know you sure Choose Lord Bravan Im found other altened version card Im upload
Soaker you forget agreed information Grandfather meganeko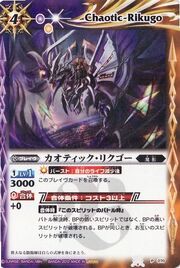 Two condition
Two requiere Its my one peticion first erased one copy Angelia Tiael Im upload and created one gallery this spirit Second condition its erased one copy TheVenusDragonDeity_Venu-Feather
Really Im sorry u.u
You left hand all time ready Im little confuse Im watching chapter 30 battle spirit heroe Im watching new spirit Im cant found information BS17 So What are you doing now
Certainly Only need waiting Both BS17 and BS18
Look soaker Im found this imagen Im thinking its cool altened version clothe shounen toppa bashin this clothe only appear battle spirit kiseki kasha Im try found other clothes meganeko, and striker
How many key spirit you have Im said you my key spirit all my key spirit purple
The KnightHero Swordius Arthur its actually number 3
Number 1 its Seven shogun destlord
Number 2 Its Seven shogun pandemiun
Im change more time my key spirit Im dont change pandemiun and destlord easy
New idea
This is just a Idea. Maybe we could have a card of the week or month or somthing like that on the homepage. I don't minded doing it and this is just a idea. So tell me what you think. Overlord regin 19:32, May 6, 2012 (UTC)
He is my first idea of the spirit of the week
The KnightHero Swordius-Arthur
For the first spirit of the week, we have the King of the Dark Knights. The Purple X-rare of BS17, The KnightHero Swordius-Arthur. At first look, The KnightHero Swordius-Arthur is a cost 12, level 3 spirits. It has 10000BP at level 1, 15000BP at level 2 and almighty 20000BP at level 3. Now some of you are thinking that the cost is too high. The high cost is no problem for this spirit. Due to fact this spirits is a burst, meaning all you have to lose a life. When your life is three or less then you can summon this spirits without having to pay the cost. The high BP of this spirit even at level 1 allows it to walk through off the fires of red magic easily and cut apart most level 3 spirits. It's 20000BP at level 3, Put this spirit on par with spirits like The Deity Catastrophedragon and even the level 4 spirits. The DragonHero Sieg-Yamato-Fried and The SwordHero Sieg-Susano-Fried.

Now we will take a look at Spirits main effect. Which can be used. When it's at level 2 or 3. This effect allows you to summon a spirit with Immortality from your trash without paying the cost. When this Spirit attacks. Allowing you to summon an army of Dark knights from your Trash and Powerful spirits like The DragonPhoenixDeity Baaral. because you summoning a other spirit not refreshing a spirit. You can easily get pass white spirit that refresh when you refresh like The ShadowMoonDragon Strikewurm-Betelgeuse.

Now on to this spirit's final effects. Which can be used when it at level 3 and braved. This effect allows you to send one core from a opposing spirit to the void when this spirit Brave Attack. This effect allow you to destroy most level 1 spirits or reduced the level of a spirits. If you brave this spirit with the brave, The KnightSnake Pendragon you will be removing two when you attack and these spirits can be two different spirits if you want. Even if this spirit is braved it doesn't fear the brave killer, The StarSlayerDragon Darkwurm-Nova due to it's High BP and when it's not braved the Starslayer will die quickly to it.

With this spirits you truly can unleash an endless wave of immortal purple spirits that will grind you opponent's life to nothing.

this is just a rough and you can change how even you like and I will add a picture Overlord regin 13:44, May 8, 2012 (UTC)
Write information for you
New key card tegamaru its unbelieve Dragon karuta dragon One monster only have lv and Triple Symbol First card Triple Symbol and destroy all Opposite spirit new key spirit tegamaru BP unknow
this is want i know about The AbsoluteDragonDeity Amaterasu-Dragon. it's cost 10. it only has 1 level, it's BP is 10000 times the numbers of cores it has on it. It immune to effects of all other cards and it can't be braved. sorry I forgot to sign my this postOverlord regin 14:17, May 24, 2012 (UTC)
I have just created the rules of Battle spirits Fanon wiki and here is the link http://battlespiritsfanon.wikia.com/wiki/Rules Overlord regin 14:17, May 24, 2012 (UTC)
I have just create the card and character infobox and they are base of yours as you said i could. So Battle spirits fanon wiki should ready to go now and people can start Editing it.Overlord regin 15:04, May 24, 2012 (UTC)
how do you make the frame?Theheelshogundragon51 02:50, May 24, 2012 (UTC)
help this wikia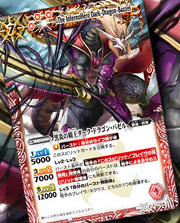 Im found inferno dark dragon bazzel n.n

Hi Soaker87,
add templates text ita, please.
Since you don't have an account, I'll have to reply here.
Currently, this is an English language wiki. I suppose I can add something for the card effect text, but it will take some messing around with the coding, which I don't have time to do now.
Soaker87 10:48, May 29, 2012 (UTC)
Are you okay soaker one mistery guy hate this wikia Im know you point what are you doing now this guy its sure come back
Really trouble situacion now two guy only want destroy this wikia appear
Soaker this situacion both need talking private Im Pass my Msn manuel_X_rafaga@hotmail.com today both talking one plan forbidden guy try hacking this wikia
Im found one altened version Impegnable ODIN

Hey, where do you get the information on who wins in episode 39 of Battle Spirits Heroes?
Soaker its serious -.- both need still watching situacion more guy try hacking this wikia appear
please check my new blog
created new blog its for new entrance n.n for choose favorite color and spirit n.n
Hello it is nice to meet you i am Opal Libra(Libra is my sign) my real name is Kevin i use a white deck i will ask you in times when i need in this wiki Opal Libra (talk) 15:06, July 24, 2012 (UTC)
Im told you My intuicion its perfect Im 100% sure dictador caesar its new key card abura katabura
About the Gallery Feature
Hello Soaker, I tried to use the Gallery feature in the add features and media bar. The problem is, I was only able to use images recently uploaded, I wanted to use other images uploaded in this wikia. I tried to search for the images, but that didn't work. Is there any way around this, or is there a problem with this feature's search function? Ken Haneyuki (talk) 14:51, August 2, 2012 (UTC)

Hey! glad to be of help. Me and a friend actually just started Battle Spirits and this wikia has been a great help. Thanks to all who contributed.

Stardestroyer2 (talk) 15:56, August 24, 2012 (UTC)
Game Rule Sheet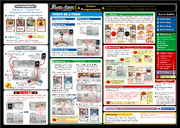 Hey, I translated the game rule sheet I found in the official website. I think a new sheet will be coming out since, the new series is just around the corner but, this should still help out a lot of people. I have no idea where I should place this thing but it's pretty big.Ken Haneyuki (talk) 07:48, August 26, 2012 (UTC)
About table
sorry, i can only change the color only on name box   WereborG  10:56, August 26, 2012 (UTC)
Soaker87
煌星龍ジークヴルム・アルター
Name
Soaker87
Kanji
煌星龍ジークヴルム・アルター
Released in (Japanese)
Promo
Color
Red
Cost
6
Reduction
3 Red
Symbols
1 Red
Family
Ancient Dragon, Astral Dragon
Ability
Rage (Clash)
Levels
Level 1: 1 core, 4000 BP
Level 2: 3 core, 6000 BP
Level 3: 5 core, 9000 BP
Effect
[LV1][LV2][LV3] Rage (When Attacks) Your opponent must block if possible.



[LV2][LV3] (When Attacks) When this spirit defeats only the opposing spirit by comparing BP, destroy one opposing spirit in the same family as the defeated spirit.

Flavor Text
空に輝く星より、飛翔する力を得た雷の王。

その翼はわたしを、星の海へと導いた。

―放浪者ロロ「異界見聞録」星の断章より―

Rarity
EX
Illustration
Sakichi Funaya
Rulings/Restrictions
None
Wiki Wordmark
Hello,
I've made a wordmark for the wiki
just wondering if you would like to add it to this wiki
you can right click and download the image as a .png file
Roboartitec [Talk] 14:13, September 12, 2012 (UTC)
Re-editing Wordmark
Would you like me to remove the background from the 'text'
That rectangle background can be easily removed if you like
see how you prefer it to be and tell me
Finished logos
I've created 2 versions
the first one:



IT'S the SAME BUT THE LOGO IS MORE CENTERED IN THE MIDDLE
TRY THIS ONE


The second one without background



CHECK WHICH YOU PREFER


Also I can create a favicon for this wiki but it'll takes some time
just in case, a favicon is the icon displayed on the address bar and the icon next to the site name
Favicons
I made 3 quick favicons, check if you like them




Personally I like the 2nd Core icon

!!!!!!Read FIRST!!!!!!

in order to open the file, first click the link

then click the white square with the words 'no preview'

the icon image will appear on the top left corner

right click and save the picture onto your computer
apply the icon

The files are below

Check if there are any problems with them
if you like to make some changes, please reply
Roboartitec [Talk] 10:10, September 13, 2012 (UTC)
Episode Stufff
Hello! It's me again
I changed the style of the episode listing in Sword Eyes
You can check out the style if you like it or not. If you like the style I'll change the rest of the episode lists for the other series.
Roboartitec [Talk] 12:03, October 8, 2012 (UTC)
reply
sure! but it would be great if you could pick the blue you like at this website http://www.computerhope.com/htmcolor.htm
just give me the code of the colour
Roboartitec [Talk] 14:53, October 8, 2012 (UTC)
episode box
I've made an episode box
check it out here: http://battle-spirits.wikia.com/wiki/Sword_Eyes_Episode_01-_Myth_of_Light_and_Darkness-_The_ShineDragon_Shining-Dragon!
I actually recommend you to keep the page names like "Sword Eyes Episode 1" and "Heroes Episode 1", because if you include the whole name it will sort of look weird. It's going to mention the name anyway afterwards
well... it's just a recommendation
Good luck!
soaker you need change card lord dragon savior its new month
Question
I just wanted to ask if you keep a copy of the 'Card of the month' writing for all of the past cards you have done.
Roboartitec [Talk] 10:57, November 2, 2012 (UTC)
past entries
Would you like me to create a page with the past entries of the 'card of the month'? I don't mind compiling them.
By the way, are you thinking about editing the navigation bar at the top. It would be very good if you add some links to certain pages like the anime series, cards and stuff.
Roboartitec [Talk] 14:49, November 2, 2012 (UTC)
Suggestion
I guess we could just call the page 'Soaker87's Card Reviews'

and for the navigation... I think we should put a tab for 'Series', 'Card Lists'

Click edit and read the below using the 'source' mode.
under the series tab would be =

Category:BS_Anime_Series|Anime Series

Category:BS_Anime_Series#

Category:Male_characters|Male Characters
Category:Female_characters|Female Characters

try copy and pasting the above text [including the * and #]

under the Card Lists tab would be =
Category:Card_Sets|Card Lists

Category:Category:Booster_Sets#
Category:Category:Starter_Decks#

try copy and pasting the above text [including the * and #]

these are my ideas (you don't have to follow exactly, but please try them)
problem
it seems like the cards list tab doesn't really work

try this one (source mode)

Category:Card_Sets|Card Lists

Category:Booster_Sets#|Booster Sets
Category:Starter_Decks#|Starter Decks
sorry another problem
for the

Category:Card_Sets|Card Lists

change it to

You lost again soaker n.n jeje Im tell kizakura deck its similar clackey deck include angel you said dont have well for moment wikia its more popular more people come all its sure this wikia continue advance
admins
Are you thinking about making some other people admins?
I think you should make User:Heroe_darkness_mephile and User:Ken_Haneyuki admins of this wiki, since they have over 1000 edits.
But only if you and them agree. They can help you edit the navigation bars and stuff if they become admins. It'll help make your job slightly easier. I think they would love to become admins as well. I'm pretty sure that once they become admins, they will work more often on this wiki.
It's just a suggestion, you can ignore it.
Soaker Im think n.n Im edit strategic red,blue,green,white and purple because now exist charge,Deathly curse,Big smash and other ability im think its good help for user wish more information for card 
Did you check out the battle spirits fanon wikia?
Did you check out the battle spirits fanon page? --123sendodo (talk) 23:34, November 13, 2012 (UTC)
Hi! You can see that my username is Andelas. I translated my English name into Japanese. Pretty funny, huh?Andelas (talk) 12:09, November 28, 2012 (UTC)
Are you the owner of this wiki?Kyledude788 (talk) 17:32, December 8, 2012 (UTC)
Hey soaker, I was waiting some episodes on Swords Eye of Green, Purple, and White Charges. So, purple can remove cores but when you add a charge like this: Remove 3 cores to reverse, add 3 charge, remove 6 cores to reverse. Am i right?Kyledude788 (talk) 17:45, December 8, 2012 (UTC)
Hey Soaker, will you check out my blog? It's called Disney BP cardsKyledude788 (talk) 05:33, December 11, 2012 (UTC)
changes
Hi! I've added some images of the core symbols to here: http://battle-spirits.wikia.com/wiki/BS01
Please take a look and tell me whether you like them or not
Soaker you lost again you thinking SD 17 Its tsurugi deck again n.n Im said key card he obtain chapter 21 Im Won again Im Have correct idea n.n
I roughly made a navigation bar:
http://battle-spirits.wikia.com/wiki/Template:Base_Sets_Nav
See if you like the style, if you do, I think I need some help for the subtitles on the navigation bar! Any colors you would prefer to use?
Roboartitec [Talk] 14:46, February 14, 2013 (UTC)
is this better?
http://battle-spirits.wikia.com/wiki/Template:Base_Sets_Nav
Wait awhile for it to load... its collapsible.
Roboartitec [Talk] 15:12, February 14, 2013 (UTC)
Bashinthegreat (talk) 15:12, February 26, 2013 (UTC)Hello soaker87. I have a problem uploading my avatar. Do I have to upload it on this wikia first and then choose it, or I can upload it directly?Bashinthegreat (talk) 15:12, February 26, 2013 (UTC)
Admin Tag
I've been playing around with the Admin Tag which shows at your user page
I temporarily changed it from Admin to Card Battler so it looks cooler... :D
You can edit the Tag titles here:
http://battle-spirits.wikia.com/wiki/MediaWiki:User-identity-box-group-founder
http://battle-spirits.wikia.com/wiki/MediaWiki:User-identity-box-group-sysop
Im have one teoric for tsurugi sword eye darkness You watching both side Sword eye light and darkness have diferent opinion personality 
You listen one past shadow figure its moved and control all other word tsurugi change sword eye darkness betrayal he friend and join Yaiba other word he friend try saved tsurugi and real red sword eye darkness its other person
Erm anyone from sg?
Cos im tryin to find a shop that sell bs in singapore
Soaker Dangerous situacion other guy edit dan section and spam writing vandalism same section
Soaker appear fast
Soaker is user was hacking but i manage to undo all their work and readname the pages but can the please banned them the user is MiyukiMarufuji and can you remove this empty page Zyro Kurogane  thank you Overlord regin (talk) 12:15, March 26, 2013 (UTC)
I no this is late but I am happy like the ideas for more categories will the reason start to add more categories. I am try to write a battle spirits fanfiction so more categories would allow to find the cards I need quicker when writing battles. that was me some reason i wasn't login Overlord regin (talk) 12:30, March 26, 2013 (UTC)
Soaker other appear now TsubasaEagle123 its he name Im think same guy -.- soaker we need reform security this wikia
The Hacker appear again so can you banned them Overlord regin (talk) 11:30, March 28, 2013 (UTC)
Hey Soaker can a yellow spirits be the next card of the month because that the only colour that hasn't appeared as a card of the month yet, my suggestion is The LandBeastDeity Behemoth but you can choose what ever yellow card you like Overlord regin (talk) 12:00, March 28, 2013 (UTC)
I really what to kill the stuip spammer and I think at someone point they will hopefuly get the message and stop, I Hope the day comes soon.
I would write up the next spirit of the month but I am going on Holiday soon and will have very little internet access, so will not be doing anything on this wiki for 2 weeks starting form saturday
Overlord regin (talk) 12:32, March 28, 2013 (UTC)
oh hi
I guess I thought that I'd say hi and sorry about the recent vanadal. I'm the admin of the Pretty Cure Wiki and I saw that idot I quick banned over on my wiki was copying my pages over on to yours. He tried the same junk on me but he only got to one page before I got him then I think he turned on you. I hope we don't see more guys like this. Shadowneko (talk) 19:10, March 29, 2013 (UTC)
Card Deck Strategy Help!
Hey Soaker, You Are Only One Of The Most Useful Guys On The Wikia I Know So I Would Be Happy If You Made Me Some Kind Of Strategy I Could Use For All My Battles Thanks: (X-Rare Spirit) The BigDipperDragon Sieg-Apollodragon (Purple) x1 (X-Rare Spirit) The BigDipperDragon Sieg-Apollodragon (Red) x1
(Spirit) Buffalong-Bill x1
(Spirit) The Angelia Tiael x1
(Spirit) Rammer-Golem x1
(Spirit) The Prirate Raccorsair x2
(Spirit) Shell-Golem x1
(Spirit) Cometwyarm x1
(Spirit) Tower-Golem x1
(Spirit) The HollowSoldier Aoi-Subin x1
(Spirit) The Starry Sky Pasture x1
(Spirit) The RoaringArm Todon x1
(Spirit) Prominencewyvern x2
(Spirit) MC Gingar x1
(Spirit) The HeavenMarshal Chohakkai x1
(Spirit) The ApeDeity Mongoku x1
(Spirit) The Angelia of Grimm Redhood x1
(Spirit) The HeavenStarHorse Pegaseeda x1
(Spirit) Flyskull x2
(Spirit) Gokurakucho x1
(Spirit) Streamotter x1
(Spirit) Glasyahound x1
(Brave) Butterhorn x1
(Brave) The DivineBowBird Preytorn x1
(Brave) Chariot-Arm x1
(Brave) The SpearBird Spineed-Hayato x1
(Brave) The ThunderSacredArtillery Cannon-Arms x1
(Brave) Oniyurin x1
(Spell) Kidzuna Blade x1
(Spell) Solar Breaker x1
(Spell) Burst Sword x1
(Nexus) The Floating Rock x1
(Nexus) The Unfinished Ancient Battleship: Stern x1
                                                                                                                                                    Thanks      
                                                                                                                                                   -Pixel
Cards appear a lot
Hi Soaker87,I'm thinking of adding a category which are "Cards that appear in 3 or more series" . I want to ask you if it OK to do that.
background
Hi again! Is it okay for me to change the background of this wiki? I'm planning to use the same background as the official japanese website of Battle Spirits: http://www.battlespirits.com/image/common/bg.jpg
Roboartitec [Talk] 03:47, April 4, 2013 (UTC)
Only Said that for security Im happy for moment dont appear other people try destroy this wikia
bk reply
well... I changed the background... it looks sort of weird, but sort of okay at the same time
What do you think? Do you like it or should I revert it? Please help decide!!
Thanks
Roboartitec [Talk] 14:00, April 4, 2013 (UTC)
I changed it back... too bad it didn't look good
sorry for bothering you
Roboartitec [Talk] 14:48, April 4, 2013 (UTC)
Question
Hi there! I'm just wondering. There has been a lot of weird spaces of lines added to the Main Page. Just wanted to ask if you added them on purpose or were they just accidental mistakes. Thanks!
forums
Can I enable the "forum" Wiki Feature. It'll allow people to ask questions and communicate more easily.
Roboartitec [Talk] 11:34, May 6, 2013 (UTC)
Hacking Come back
Soaker this wikia need increased Security -_- Fucking bastard Hacking Come back Im block He new account he nickname its xaewon He destroy articule Bashin Dan and mai need increase security sistem and check new member this wikia 
Soaker you can created n_n new articules this wikia Im try create new articules new ability battles spirit bunshin
Thanks Soaker! I listened to your deck construction ideas and reconsturcted my deck even though it cost around $25.37 USD. I call it the attack defence deck, it uses red and white and my deck has 2 sword braves the light red and the darkness white has 60 cards incase for deck distruction I tried it this morning with every single color with the most  powerful X-rares and its awesome! Its deck distruction proof, life attack proof, Just Awesome!!!! Thanks PixelAuraz (talk) 09:40, May 28, 2013 (UTC)
Im From dominican republic Im said one past Im move mexico for moment one my contact try obtain money and my nacionality its domican
Dont worry soaker n_n its my girlfriend family try obtain money for move 
hihi
Do you know ....
If i exhausted target oppnent spirit with my magic effect in the oppnent's main step, and the exhausted spirit has more than one core on it and has braved, can the opposing player move the core off from that spirit and non-brave that spirit????
Animanga
I saw the animanga footer under our wiki. And I also noticed that if our wiki got spotlighted, more people will notice us. I don't know how to thing works. But you can check out this page.
http://animanga.wikia.com/wiki/Animanga_Wiki%3ASpotlights
I also noticed that if our wiki need to be spotlighted. You will need to meet the requirements. I don't understand what are these, but I know you know.
A local Animanga Article, like Naruto, Minami-ke, etc. Create it here.
A referback in your Wiki-navigation: *w:c:animanga|Anime/Manga Hub (# of * may vary)
A referback to the Hub Article, if there is room in your Wiki-navigation: **w:c:animanga:YOUR_article_NAME|YOUR_article_NAME
w:c:YOURwikiName:File:Wiki-wordmark.png (250x65) logo added through the Theme designer
w:c:YOURwikiName:File:Favicon.ico 16x16 icon file added through the Theme designer
w:c:YOURwikiName:File:Favicon.png 16x16 png of the icon for the spotlight
(COMPLETED) And, of course, the footer

or

on the main page. \


Check them out here

http://animanga.wikia.com/wiki/Animanga_Wiki_talk:Spotlights

123sendodo (talk) 09:29, June 8, 2013 (UTC)

Animanga Again

WIll you allow me to make the spotlight of battle spirits wiki for you?

I mean do you want me to make the spotlight request for us

i know that The Sword of Judgment Re-Genesis is techaniclly a promo but it will be is BS23 for sure so why not add it already now?

Soaker, did you have some BS soundtrack ( in battles or when summoning key cards, like when Kizakura summons her X-rare )?

Bashinthegreat (talk) 07:54, July 22, 2013 (UTC)

I see. Thanks for information.

Bashinthegreat (talk) 15:06, July 22, 2013 (UTC)

Hello

Hi!

How can I get EX13 promo cards?

Thank you very much.

ArceusMaster0493 (talk) 13:44, July 24, 2013 (UTC)

Add friend please?

Hello!

I am ArceusMaster0493.

Can I add you as my friend?

ArceusMaster0493 (talk) 15:55, July 24, 2013 (UTC)

Because I had the idea first! 

http://shin-battle-spirits-fanon.wikia.com/wiki/Shin%20Battle%20Spirits%20fanon%20Wiki?wiki-welcome=1 --Kurobina (talk) 19:41, July 31, 2013 (UTC)

The guy who originally had the idea is starting his own version.

http://shin-battle-spirits-fanon.wikia.com/wiki/

Kurobina (talk) 19:57, July 31, 2013 (UTC)

Um are you planning on Joining? I am thinking of making Shin Battle Spirits like a Pseudo anime where we have one main group project. Shin Battle Spirits. In the future, battle spirits is brought back under a new image Shin Battle Spirits which is a explanation of the new colors not even the new versions of old cards are guaranteed to be the same colors anyway, but I think the more common they are the less likely they are to have a name that warrants a color change. I think my first character will be a Pink/Red user a Tsundere Otenba(Tomboy). Red and Pink is so tsundere combined. XD I am giving her my very first Pink X-rare Compassionate Hero Seigheart Dragon which is a recent name change. He is probably going to turn in Pink/Red. I can see her using Passionate cards like  Passionate angelia ???. Since despite not being related to yellow they have things like Angels and Fairies. You don't have to limit your self traditional race/color combos either. I am making a Purple Angel, The Death Angelia Azrael. Wait ...I forgot that massive post I posted years back and I quote myself now.

am Kurobina the creator of both the Card Fight Vanguard and it's little sister the The Duel Masters Fanon wiki.

Would you help me if I created a Battle Spirits Fanon wiki? RP included.





I separated the posts of me and the other person. Anyway, you'd I got several people posting on Vanguard wiki and that's a lot pretty new game. Besides I got plenty of ideas myself. New colors and way to explain them. New Mechanics, etc.





Do you ship 5 and 8? I do! <3





I am currently watching Series 2, but I've already seen ep 1 of 3. Sneak preview Certain cards change colors like Double Hearts become pink. The Cardiac Emperor Seigheart Dragon. Pink X-rare Passion to it's level. Passion is the following. Cards with "Heart" in their name gain cost reduction regardless of color or type. The Love Empress Venuswurm Pink Master Wyrm Level 3 During your battle phase all spirits you control get.. Ok I can't think of a good effect. I had name and possibly and an idea, but I forget it at least I got plenty of other ideas like Fafnir...is such an awesome card and I only know it's X-rare with a certain ability. Because of this new mechanic it's abilities are variable, but it has no numbers yet and none of them do. I just remembered Venuswurm's effect they all get Grace which is an effect unique to Pink which means that when they battle a spirit with equal BP only the other spirit gets destroyed unless it has a reason not like having grace it's self. Having two graces fight each other cancels out the grace until their done fighting though. Basically Grace Spirits are very dancer like flexible/dexterous.





Anyway Pink can be more cute then Yellow, but Yellow and Purple are still feminine colors. That





s why Yellow is canon Cute lovers paradise and Purple is Female Charisma types canon in anime.





Also while Purple is more Undead and Demons Black is just pure Corruption and stuff. Think of Black as Darkness and Purple as Shadow? May be...Gold is the color of Solar cards Sieg Apollo...is Gold in this version.





and Silver is for lunar cards.





Fafnir http://en.wikipedia.org/wiki/Fafnir





Fafnir the Dwarf The rarest of the new Dwarf Cards





Orange X Rare (Red/Brown) Orange=Magma because Eath with out nature is Brown's theme so combined they make magma/lava and meteor so Orange has as meteor Nexus as well. Similarly White would get a Comet one for being ice themed. Ability Multi form: Any spirit with "Fafnir" in it's name cannot be played it's owner while another one is on the field, but they can be switch places by paying the listed Multi Form Cost.





Fafnir the Giant(This is it's it's opera form based form) A Ice giant, X-rare, but not the strongest.





White X-rare Same ability





Fafnir the Dragon





Red/Black(The picture of Fafnir in Dragon form is Black)0





The All Seeing Emporer Seigeist





Spirit Dragon/Esper Dragon Purple/Lavender(Lavender is variation on Purple where psychic cards come from)





Ability: Foresight(Seigeist has many eyes through out his body with psychic powers) It can see what other's can not, so when ever a spirit of yours would be forced to block(like Clash for example). It negates that.





http://en.wikipedia.org/wiki/Daidarabotchi





Spirit Giant Purple X-rare





Ability ??? no idea.. These are some of my ideas...





Some how my last attempt to post this didn't work, so..










Anyway just remembered Charm a ability I thought of last night.





It's not thought out much yet just a Pink ability for the Cuter then Yellow cards.





Pink is a combination of Red and yellow so Dragons, Angels, Fairies, etc..You get the idea...





Of course their will be cards like Pearl(Pink is represented by Pink pearls) Empty Sky and the Salmon Dragon Rider. Might as well make one of them now more or less.





The Salmon Dragon rider










[LV1][LV2][LV3] [During Your Main Phase] When this spirit is chosen as a Tribute, if this spirit is unexhausted, you may exhaust it. In that case, you don't need to move any cores from this spirit for the tribute.

[LV2][LV3] [Permanent] This spirit, "Dragon Emperor" spirits, and "Vanity Deity" spirits you control get the following effect text:

[Any LV] [During the Battle Phase] This spirit gets Grace regardless of Color.

By the way I have yet to see any Vanity spirits on the wiki! :(





I also got an idea for a Water card that I just forgot Teal/Sea Green Represents Aquatic life which is Why Levia is now Sea Green/Red or more likely just a Sea Green card that supports red or even more likely converted into one that helps it's own kind. Leviathan is race now, so is Sea Serpent and Sea Dragon. I got idea the Mist family of Spirits they are Sea Green/white. Mist Knights Mist Serpents Mist Dragon, Mist Giant etcs. Instead of existing in a new color they exist in that combination only. I couldn't edit all that info so I made this.





Oh, and new idea...Passion doesn't stack, only your highest level counts. Fair, but not limiting it too much.





Silly me I forgot Bronze...Bronze has brown and Blue concepts. Basically Street Fighters and the like. Since they are a Fusion of Earth and Blue they can be very wise or smart or the other way around but they don't need to be both at once. Forgot to Mention Fire Giants(Red) and Armored Giants(2nd type of white giant) Armored giants are test pilot for some kind of pseudo Pilot Mechanic since they are giant robot types.





May be some actual kinds of items that aren't monsters? I also got this weird virtual idea..and the color Grey. Also the Seven Sins Black/Purple X-rares. The Seven Sins, Beelzebub of Gluttony.





Chosen Sacrifice: This spirit can only be used if you sacrifice one "The Seven Shogun, Beelzebeat" spirit you control" Ok, forgot my first color idea Crimson. Black/Red Like Aka spirits are sometimes called Guren(crimson lotus) Crimson cards are Blood themed and have more vampires then Purple/Black. Crimson's stone is Carnelian.





New idea: Sard for brown and Sun Symbol for Gold/ Moon for Silver.. Sard is related to Carnelian they are almost one on the same, but Sard is more brown then red. Anyway final idea Making this wiki fanon as well? That way I gain a capable partner and it would help to have all canon/fanons cards in one place.





Might as well try another idea....The Crimson Dragon Rider










[LV1][LV2][LV3] [During Your Main Phase] When this spirit is chosen as a Tribute, if this spirit is unexhausted, you may exhaust it. In that case, you don't need to move any cores from this spirit for the tribute.

[LV2][LV3] [Permanent] This spirit, "Dragon Emperor" spirits, and "Vanity Deity" spirits you control get the following effect text

[Any LV] [During the Battle Phase] This spirit gets Blood Suck regardless of color, but get the BP cut in half. When it ever does damage to your opponent's life in battle you gain that much life, but if you gain two life at once with a spirit then it destroyed. Is this balanced? I changed it because Blood suck is Color unique unless it's a Vampire, Leech enemy, etc..

I am thinking of some how making Thunder color not sure may be Golden Rod. Anyway Sky Blue A color a lot like the Wind part of Green only far different in some ways. Like Gentle Wind Themed Creatures and not just Storm like ones. I will get to creating it some time today.

Vanity Spirits are scary but I just saw Gekiha 16 The Alexander intro ep so! I am not that scared! Besides VD's are mostly just BP X-rares. If played right Regular X-rares can be just a good if not better.





Aren't the new X-rare pics beautiful? I am glad I found them? I wish the others were bigger though.





Today I posted alot of excellent cards Today I plan on all of Dan's key cards/X-rares done.I already did that with someone else. I also plan to do all 12 Zodiac X-rares +a least 1 Secret X-rare that I found beautiful picture of randomly while looking for another. Hint: Don't call it a Unicorn! XD





Kurobina 18:16, March 5, 2012 (UTC)

and that's it...I also have the ideas for Gem Cards which is surprise :D and I am not even sure I will be able to pull off all those old ideas! :(

--Kurobina (talk) 10:04, August 1, 2013 (UTC)

RP :D I just remembered an forgotten, but still rather RP of mine. A wiki for a Forum RP to act as Database of sorts, so we can use a forum to host things like characters and stuff but the card and world will be here. Only official stuff would go in the wiki the more I think about it. I would need someone to help me with my own ideas because why I might have some cool concept ideas when it terms to simple power and core to levels I am confused. I just remembered where thing comes from in the cards in my Second attempt to watch Gekiha dan. I did start watching the third season by accident before the second back before I started my first attempt. I would of done from where I left off, but frankly I have no idea but it i remember blue getting Alexander that's it. I know I am not there yet.  My next in my rewatch is 13. The forum would be proboards because security wise they got a cool feature where you hide your display by putting in something called a display name. Once I am hooked on something It's usually perm. I mean I mean there are no heroines quite of my taste other then that one manga where that girl used a Red Deck. I am tomboy fanboy so all these girly girls is an annoying streak. Though seeing Mai kick butt physical is kind of fun. Not that I am a lolicon in addition to being a Otenbacon(tomboy con). If I was the first season would be my favorite not that I think the guy who posts all of those videos of subbed battle spirits on youtube is a Lolicon. Anyway from what I know of seasons that I haven't seen yet. I think I will like them all equally that's my usual policies on my fandoms.

Kurobina (talk) 13:35, August 1, 2013 (UTC)

Forgot to metion that the actually fantasy world you can go to in Shin Battle Spirits is really different in that you the Spirits and Braves are real, but the concept has evolved way beyond learn spells for your deck there. Your cards can turn into real versions of them and for example you can nexuses by visiting a location that represents said nexus.

Cards have more the just Battle Purposes and so do you you can become a Mage, warrior, etc... The other world is a more like a fantasy world then season 2 and 3 because you interact with your cards. Even commons can be useful in this kind of place. 

Kurobina (talk) 14:52, August 1, 2013 (UTC)

Green Senshi i also got to him and the Byakko ep if that's after 16. I got a few topics in Shin and about to post another. I am going to try and least get ep 15 in by the end of the day. Anyway hope you like my ideas some of which are better then the new versions and vice versa. For example I like my idea for  a sea color more orginal wise, but now am going to call Bronze because their already is gold and silver. Vampires are now a hybrid race a combination of new crimson(blood thirsty spirits) and purple. Black isn't Purple purple is undead and stuff like that Black is now Darkness, Shadows, and Void(Black holes including).

Which means means black will be to Darklings will be what crimson is to vampires. Meaning Darklings will all as a race be both Purple and Black, but possibly primary black unlike vampires which are best as mainly purple. two things more I got to see some not purple ogre wizards since Ogre wizards almost all look too similar. Final thing I haven't told you yet real life dragon riders who own dragon rider cards and some how fuse with them. Fusing is a brand new idea :D I just thought of it though Dragon riders isn't so new� in comparison.

My heroine is got Salmon from her sister(probably dead) but as she is perfectly aligned with pink but with Red/Pink so she can't control it yet. Fusing is a rare skill and not easy. Dragon Rider's just fuse partially with the Rider part and not the Dragon. Still its a dragon we are talking about general the weaker the greater I am guessing. Oh, of course that means with the more intelligent spirits you can reason with them. I am thinking there might be some languages that various more intelligent spirits speak. More new ideas color determines what you can do by working on your color you can increase your skill both Pink and Lavender are easier at reading there monsters and vice versa.� Pink can read emotions and Lavender thoughts though there is a rare lavender who can do the same since empathy is supposed to be a Psychic ability. My heroine can do Fire Magic and Light which now that I think of it is bound to evolve into Gold someday since Gold is Solar/Stellar. She is bound to have equipment and abilities that get stronger the more passionate she is. I bet she evolves into a Solar Dragon Rider or something. The Golden Dragon Rider? Gold is very Paladin like. So he combined colors at the end would be Red, Yellow, White(Only because visually Pink is Red Plus white, yellow, and gold. Her white units would be those with fire power(not literal) and her white ace would be that to the extreme. Her IC reason for gain white would be to  a to learn about ones own weaknesses kind of thing.

Kurobina (talk) 16:27, August 1, 2013 (UTC)

Funny I don't remember giving you advice and did you mean proceed? If so I am not sure what watching Proceed means. Were going to need three admins at least since I like the system were three people check over stuff in RPs.

I'd be the imagination guy. You'd be the canon expert, and we'd need a third person.

We also got convert non Rpers into RPers. I am going to make a forum right before I get off, but I think we should focus on getting support and teaching whatever non Rpers we end up with about Rping.

My next ep is 15.

My current dream is to come up with a unique card type the closest I have is equipment. Equipment is a Non Official other world term for stuff like what is canonly Exalted Swords and other stuff. It can be summoned to the user, but the user must have it in their deck. All spirits and braves can enter card form on their own. Spells come from Studying a spell enough and Nexus's from exploring it enough. Some spirit's are unique same for nexuses, braves, and spells, and equipment. Which means they can only have one owner at all. It's very possible that Sentient Equipment exists. One challenge we got to fix is personality how do personalities for a entire deck? By the way I am also reattempting the Card sets, but I still on the first BS.

Both Dark Snakes and Nightlings should count as both Purple and Black Now? Any other ideas for that conversion? Or do you think I have them all?  The owner of this computer has two errands so I can sneak a little time. I making the first crimson links. Links is segment of pages in  Shin that for now acts as a list of canon cards I think need converting. So for there is no organization or clarification, but I suppose there should be? Do you have any ideas for the third admin? The crimson links will come after I finish BS1 this time and will come from various BS1 purples.

http://shin-battle-spirits-fanon.wikia.com/wiki/The_Forum

Before I go take that! Also over might be a potential admin he says he has RPed before and Wolf might be a mod if he's still interested after he know that's it now an RP on a forum.

Still waiting on you to join both the Wikia and the forum so I can make you guys admins. Oh, and I forgot to mention the idea of unique card unique nexuses like Unique Dragon's would have Dens and things like the Odin series would have Hangers.

Kurobina (talk) 12:06, August 2, 2013 (UTC)

Comment on my various articles so you are helping more then just by accident. I mean you gave me muse to create the Den and hanger thing that and Dragon Den card. You comment on Siegfried on his page made me realize I should get Siegfried some respect. I created Siegfried's den though which at top level gives Siegfried Ultra awaken not sure about that. Another thing is the orginal seigfried and the orginal odin user can with training temporarily become Seigfrieden. The weakest of these dens is not only is there only one, you have to have their owner up, and they usually only effect their owner. To be more precise it turns Seigfried's awaken into Ultra Awaken. :�D and because I would have that hero it would be unique to me. I am also thinking of perhaps shipping him and my first heroine. The Red/Pink or Pink/�Red that will eventually become gold girl. Anyway she will probably be able to use Orange cards to. People rarely are born with the ability to use gold, silver, and bronze right away Silver while less fancy then gold is harder to evolve into usually only White Experts or Teal, etc...Water themed colors. Comment on the links? See if you have any of your own to add to the list. Like Venus cards would. I think the Ruler of Dark Snakes would make a cool first event boss simply because it's only an master rare and still looks awesome. Not to mention it is a BS01 card, so it's perfect for the start of our RP. Darkknights would be a fun event too.




Kurobina (talk) 12:30, August 2, 2013 (UTC)

Waiting on you two in both the Wiki and Forum version of Shin you guys got to pull your weight if were ever get this RP up there is a lot of work to do and I can't do it all on my own. 

Kurobina (talk) 17:58, August 3, 2013 (UTC)

May be a white OC for you?

http://battle-spirits.wikia.com/wiki/The_ExtremeShield_Gran-Tortoise PS do you see where I posted Bloodsuck I haven't been able to find it? --Kurobina (talk) 18:18, August 3, 2013 (UTC)

http://shinbattlespiritsrp.proboards.com/thread/2/gathering-spot

Kurobina (talk) 18:35, August 3, 2013 (UTC)

Excuse me Soaker, for Hydra-Arms of BS23 what is its Brave Condition?

http://battle-spirits.wikia.com/wiki/Hydra-Arms

DSHaseo (talk) 22:37, August 16, 2013 (UTC)DSHaseo

Hi!

Hi there, I am Ps192.

I've recently got information about the new x-rares for SD19 and SD20. 

I've already added new pages for the 2 x-rares in both decks.

Are you still interested in the RP?

Kurobina (talk) 12:54, August 17, 2013 (UTC)

Should we also making pages related to the Flavor Text ?

Hi, I've some problems with editing the page :Astral Scholar Lyria, Tales of Eighty-Eight Starlit Nights. When I tried to edit it, it saids that this page contains a complex code, so I couldn't edit it from visual mode. Can you help?

Ps192 (talk) 15:10, August 31, 2013 (UTC) Ps192

Sorry to bother you again but at the moment do we know if Ultimates can be Braved?

DSHaseo (talk) 17:04, August 31, 2013 (UTC)

hi

Hello I am BackSliderFTW (talk) 15:58, September 10, 2013 (UTC) and I have joined today and I have editted over 50 posts :) and I would like to ask if you are looking for Admin or moderators? Because I am very active, I go on everyday and I check/edit the wiki, so I can be a big help to your website, I will be adding categories, editing post, add imformations and more. Please consider me as a site staff, thanks for spending time reading this :)

Booster Set Pages

I've made some changes to the booster set pages, not sure whether you like it, so please tell me your thoughts. Please also view BS01, as I have centered all the text in the table. I tried to center everything other than the "Name" column, but I couldn't get it to work properly. Please tell me whether you like it or not. Thanks!

Roboartitec (҂⌣̀_⌣́) ↑Talk↓ 04:07, September 14, 2013 (UTC)

So do you want them all centered?

Roboartitec (҂⌣̀_⌣́) ↑Talk↓ 16:02, September 14, 2013 (UTC)

Soaker87,

I have add a new photo to u-sieg fried baby, plz check

By Overray!

Sorry to bother again! I've made some changes to the Card Sets page. Please check it out - tell me whether you like it. The blue colour is the same as the one used for the anime episode listings.

Thanks ~ Roboartitec (҂⌣̀_⌣́) ↑Talk↓ 09:40, September 18, 2013 (UTC)

Okee, made the changes. One problem with it would be that there will be a lot of gaps between the images. It doesn't look so bad... but it could be better I guess. Solutions include increasing the size of the images, but it would look very terrible aesthetically. Another solution would be to decrease the width of the table, which I have already done so a little (from 100% to 90%).

I think it looks okay either way :D. But I'll leave the final decision to you if possible.

Thanks! ~ Roboartitec (҂⌣̀_⌣́) ↑Talk↓ 13:21, September 18, 2013 (UTC)

Parj789 (talk) 01:36, September 21, 2013 (UTC)soaker, this is parj. i've uploaded the pics for the sd09

Soaker-sama, I have another question I wanted clarified.

Are spirits with effects like Staba-Dragon and Saterat able to stop Ultimate Trigger since technically you do have to mill a card?

DSHaseo (talk) 01:46, September 23, 2013 (UTC)

I got these pictures.

Bashinthegreat (talk) 15:01, September 24, 2013 (UTC)

== I can help with translations

==


Hey soaker if you have a bigger picture of the eternal dragonis's and ultimate dark emperors i can help translate them

Zenryuuoh (talk) 03:06, September 26, 2013 (UTC)zenryuuoh

I've Translated some of it

Okay I've translated the DarkDragonEmperor Ultimate-Siegfried (red) and the others have the same effect. There might be a little trouble with the wording but i believe i have the general jist

Zenryuuoh (talk) 20:33, September 26, 2013 (UTC)zenryuuoh

Question about spirit soul

Sorry for the bother but does the ability Spirit Soul help with cost reduction?

Zenryuuoh (talk) 01:46, October 4, 2013 (UTC)zenryuuoh

Soaker-sama, for The HolyEvilEmperor Mephist-Pheles after you reveal and in the event you do activate the Burst effect of the card where does it go in the event it's a Magic/Spell since I assume for a Burst Spirit you'd be able to summon it since it's Burst condition will be "met".

      Hello Soaker, Please teach me how to edit some photos or cards. I'm only a beginner so I don't know how to edit cards. Rjze2006 (talk) 12:00, October 22, 2013 (UTC)

How to create my own card?

I wil gladly do that!

Soaker-sama, I have a question that has been nagging me for a while.

In terms of Ultimate-Mikafar's U-Trigger and cards like Ultimate Plasma, I know normally the attacking Spirit's effect happen first before anything but for the sake of her U-Trigger would it still resolve first before being able to play any Spells?

DSHaseo (talk) 00:25, October 24, 2013 (UTC)

So it would resolve like this?

Ultimate-Mikafar attack > U-Trigger > Magic > U-Trigger activates after Magic Resolution?

DSHaseo (talk) 00:58, October 24, 2013 (UTC)

Thank you, I was hoping Bandai didn't give me a useless card for an Ultimate after banning the original no less.

DSHaseo (talk) 01:29, October 24, 2013 (UTC)

Sorry to bother you for the uptimeth time but I have two questions.

For Ultimate-Mikafar:

[LV4][LV5] (When Attacks) A magic card in your hand or removed from game area may be used during flash timing without paying the cost.

Is that solely for a one Magic during her attack and no others or for any amount you can use?

Secondly for Spirit Soul: When you summon an Ultimate, this Spirit gets 1 extra -Color- Symbol.

Is the symbol gain permanent or just for the turn the Ultimate was summoned?

Answer to Question 2: The symbol gained is only for while the Ultimate is summoned, so it helps cost reduction, then after that, the symbol is lost. Ps192 (talk) 13:27, November 6, 2013 (UTC)

Please help me

Soaker, I have a question about The SuperHero Lord-Dragon-Saviour. What will hapen if my life is decreased by the opponent and i have no spirits with the family Supreme Hero? Can I summon it directly or I still need to follow the Burst Tribute? Rubix12 (talk) 09:49, November 6, 2013 (UTC)

You may not summon this spirit directly, you must follow its Burst Tribute. But if your life is decreased and you don't have spirits with the family "Supreme Hero", you should not activate the Burst, because it will just waste it. Ps192 (talk) 13:29, November 6, 2013 (UTC)

Thank you. Rubix12 (talk) 21:44, November 6, 2013 (UTC)

So Im Just Asking Can I Make A Blog Post Of A Fanmade Color Or Would It Be To Long Thanks Soaker! If So I'll Try To Make It As Short As Possible I Wont Put Categories Like Blue Spells And Stuff Like That (I'm Not Making Blue) It's Basicaly A Bunch Of Fanmade Cards 

Swagranger207 (talk) 15:08, November 8, 2013 (UTC)

SD22 I want to help

If you happen to have a link or such i would be more than happy to help translate for im really stoked to see Rei's new color deck!Zenryuuoh (talk) 16:10, November 12, 2013 (UTC)zenryuuoh

Seventh Crimson

Does Seventh Crimson affects Ultimate? Cause it says move a total of 7 cores from the cards your opponent controls to their Reserve. Rubix12 (talk) 04:25, November 14, 2013 (UTC)

Thank you. You are a great help. Rubix12 (talk) 03:42, November 15, 2013 (UTC)

Archetype?

Have you ever considered an archetype page by any chance i would be more than willing to help out if you feel there is enough similarities within the cards to do so.

Zenryuuoh (talk) 20:12, November 16, 2013 (UTC)zenryuuoh

Archetype? part 2

I mean a page like yugioh's archetype setup. You know like there is the Seven Shoguns and Ryuumans Spirits i was wondering if there were enough groups to make an archetype page

Zenryuuoh (talk) 06:55, November 18, 2013 (UTC)zenryuuoh

Archetype? part 3

Ok how would you like it to be set up? Oh yeah sorry for posting a completely new tab thing everytime i post on your talk page, i dont know how to simply respond on this wikia.

Zenryuuoh (talk) 18:46, November 18, 2013 (UTC)zenryuuoh

I'm not sure

Hey Soaker, If I am going to make an Archetype, is it okay if it only has few members like three of five? If you are confused about the member thing, then I mean the spirits. Rubix12 (talk) 20:57, November 19, 2013 (UTC)


Can an Ultimate block if a spirit with Rage attacks?The AstralDragman (talk) 03:28, November 22, 2013 (UTC)

Can I ask you? What is the next color for the card of he month??Kermut02 (talk) 11:06, November 28, 2013 (UTC)

 Can I ask you something? Can an ultimate affect by rage spirit?Kermut02 (talk) 03:36, November 29, 2013 (UTC)

Category Page

Can you teach me how to create a Category Page? Rubix12 (talk) 02:45, December 1, 2013 (UTC)

Ultimate Grand-Woden

I don't really understand This Ultimate's effect. Please tell me. Rubix12 (talk) 02:58, December 3, 2013 (UTC)

Thanks

Thank You. Rubix12 (talk) 04:06, December 4, 2013 (UTC)

Kanji for the family DRAGON

Sorry to bother you but i believe the kanji for the ryuumans and others who share the same family as them is translated into roughly "dragon person" or "dragon man" for simplicity sake.

Zenryuuoh (talk) 23:50, December 4, 2013 (UTC)zenryuuoh

Admin

Soaker, I became confuse on what does an Admin do? Is there a difference between them and the other editors like me? Rubix12 (talk) 11:12, December 7, 2013 (UTC)

Thank You for the information you said. ZeroTheSilver (talk) 02:59, December 8, 2013 (UTC)

Is it only me or everyone that can't comment on pages? Bashinthegreat (talk) 16:43, December 12, 2013 (UTC)

Hi hi~ I've just created Template:Starter_Deck_Nav, but I don't really know what sub-headings I should use to separate the Starter Decks. Any ideas, or is the design okay as it is?

Roboartitec (҂⌣̀_⌣́) ↑Talk↓ 13:17, December 13, 2013 (UTC)

Okay~ I've added it to the Starter Deck pages

Another thing: why is Yaiba's page called Midnight Sun King Yaiba... isn't that kind of weird? Roboartitec (҂⌣̀_⌣́) ↑Talk↓ 06:42, December 14, 2013 (UTC)

Sorry Another thing :P - I've changed the appearance of the tabbers on the main page, do you like the style (and colors)? Roboartitec (҂⌣̀_⌣́) ↑Talk↓ 08:24, December 14, 2013 (UTC)

I just checked it~ Apparently it's a problem when you view using Firefox... okay fixed it. It may take some time to view the changes (like 10 minutes?) - please tell me when it's okay~ If there is still a problem, please tell me! Oh... do you actually like the design (and the colors - a different blue)?

Thanks :D Roboartitec (҂⌣̀_⌣́) ↑Talk↓ 13:37, December 14, 2013 (UTC)

Symbol Icon

Sorry! One last thing I've added~ As you can see on Ultimate-Mikafar, there is now an image of a yellow symbol! I've made a template which automatically adds the image, so if you find any mistakes on any card pages, please tell me. Thanks Roboartitec (҂⌣̀_⌣́) ↑Talk↓ 14:38, December 14, 2013 (UTC)

Ability Keywords Consistency

I was wondering that with all the build up on previous keywords Evolution and True Evolution wouldn't be better that we stuck with the japanese naming because the game is most likely not going to come out here again and the back and forth between the english words and japanese is kinda confusing.

Zenryuuoh (talk) 18:04, December 16, 2013 (UTC)zenryuuoh

Help Finding the Kanji

Could you provide the link to the abilities on the site I'm having some difficulties doing so.

Zenryuuoh (talk) 07:06, December 19, 2013 (UTC)zenryuuoh

Remaning Pages

I need help with renaming the article "True-Rage" to "True-Clash", since your said that the abilities should be more consistent with their Japanese naming.

Also, please delete the page of "Please delete this page".

Ps192 (talk) 08:27, December 19, 2013 (UTC)

Latest Information

Soaker, I've found a website that regularly updates Battle Spirits information. Don't know if you knew this website, but I will put the link below:

http://page.mixi.jp/view_page.pl?page=1&module_id=664296&page_id=122152

Ps192 (talk) 11:37, December 20, 2013 (UTC)

New Page

As I know, there aren't pages for Grand Rolo and Isekai World. If I have enough informations can I make it? If it is okay with you. ZeroTheSilver (talk) 07:55, December 21, 2013 (UTC)

Hi

I am just stopping by to say Hi!

hi

Add informations

Can I add informations about this page: http://battle-spirits.wikia.com/wiki/Series_List and http://battle-spirits.wikia.com/wiki/Main_Characters? I click it at the Anime Series Tab. ZeroTheSilver (talk) 08:29, January 2, 2014 (UTC)

Purple Charge

Does purple charge supports The SevenShogun Desperado's effect at level 2? It is quite confusing to me. ZeroTheSilver (talk) 12:21, January 8, 2014 (UTC)

Block Users

Please Block TheChosen02 to edit this wiki, because he has been adding in random categories, then deleting it to earn points. 

Other Questions

Soaker, what is the meaning of blocking editors? I just saw the user's page you are talking about and there is something next to his name which is BLOCKED.

Sorry if I have few informations. ZeroTheSilver (talk) 11:58, February 4, 2014 (UTC)

Episode page fixing

Mate, currently I am having quite a difficulties adding info and previews on the 'Battle spirit saikyo ginga ultimate' page for episode 22 and 23.

When I add preview, info and publish it, there are always a huge gap in between , which I didn't even make.

Can you help me fix it? Also I need to know why the hell is that happening everytime I fix or publish something on this wikia.




Thanks.

Ultimate Yggdrasil 09:16, March 7, 2014 (UTC)

hey soaker Im can asking you opinion you thinking card appear promo chocodra its future partner eris o not 

tell me you answer what you have n_N moment my friend

other question its relative 13-x rare and brave version what you favorite card both version


Hey Soaker, if a Brave was braved in a Tri-Dragon Deity due to the effect of The Shine of Supernova, does the ' When this Spirit Brave Attacks' effect can be activated?The AstralDragman (talk) 02:47, April 10, 2014 (UTC)


Thank You, another thing, does the charge of red can be demonstrated if the the destroying effect of the spirit was 'Destroy 1 opposing spirit with BP less than or equal to this spirit' ?The AstralDragman (talk) 05:19, April 14, 2014 (UTC)

Is there a Card wich can negate the "This Card cannot attack" effect form BS01 to S09?

ChaoLanChaoLan (talk) 12:32, April 17, 2014 (UTC)

Can you add a page on Flash timings and High speed

I dont get what comes first and have a hard time know when to summon high speed spirits.

okay. thank you. The AstralDragman (talk) 10:46, April 21, 2014 (UTC)




Hey there! I'm the guy that did the random work on the Pentan pages.

Actually, I was wondering if I could help with some of the ability keyword pages, since I think some of them were translated literally or kanji-by-kanji. Some of them seem to be linked to other abilities, or are plays on words, so I'd like to see if I can't try to reflect those.

Of course, I do understand that some of these have been around for a while and may be used by fans - I'd just like to make sure people understand some of the stuff more fully.

If there's anything I can do to help this, or some of the translations in general, let me know! I do a fair bit of work in YGO translations and the like, so I think I have some experience where weird fantasy names are concerned.

Decchan (talk) 19:32, June 8, 2014 (UTC)Decchan/Deadborder

Regarding keywords again

Hey there - after looking at most of the keywords there doesn't really seem to be an issue (though the jumping between Rage and Clash for True Clash, etc., seems rather odd). The only one I notice as being off is "Evil Light", which as I mentioned on the page (I think), is closer to "Magic Brilliance", with the word translated as "light" being the exact Japanese keyword for Brilliance.

Decchan (talk) 23:29, June 8, 2014 (UTC)

A Solution For the Keyword Abilities

i have an idea for the keyword ability listing as to not change things around too much. how about we present the english names as the actual links while in the desrciption we provide the japanese wording and literal meaning that wasy we aren't in confusion and inconsistancy of what we put out

Zenryuuoh (talk) 06:09, September 4, 2014 (UTC)zenryuuoh

Um, Soaker I have a question, does When Destroyed, When Destroyed by the opponent and When Destroyed By Comparing BP different from one another?The AstralDragman (talk) 03:12, September 13, 2014 (UTC)

Steps

My friend and I have a battle but it is pause for a moment because he ask me if it is okay to skip steps. For example, Start Step, Core Step, Draw Step, Refresh Step, Main Step, then Turn End. I said that he can't skip (He must enter Attack Step, then choose to attack or not), but he is not listening to me. Soaker, what is the right rule?  (The battle is in Turn 8) ZeroTheSilver (talk) 23:34, September 13, 2014 (UTC)

So, it means that The NetherThreeGiants Queen-Merduk' s Destructive Curse won' t activated if it destroyed by  comparing BP?The AstralDragman (talk) 00:56, September 15, 2014 (UTC)

Thanks for the answer.The AstralDragman (talk) 01:29, September 15, 2014 (UTC)

Soaker, if The LibraAstralArmored BraveLibra was braved in a spirit who has a discarding effect, does that refreshing effect of Libra can be activated with that discarding effect of spirit?The AstralDragman (talk) 04:11, September 18, 2014 (UTC)

So, if the cards discareded by the spirit were all spirits, if the the card discarded by The LibraAstralArmored BraveLibra is  neither spirit or ultimate, the spirit will not be refreshed?The AstralDragman (talk) 00:36, September 19, 2014 (UTC)

Right. It says "If 1 or more Spirit or Ultimate card is discarded by this effect", so it has to be by that effect.

Soaker87 (talk) 00:39, September 19, 2014 (UTC)

Hi Soaker. Umm, i just have a question. Do you know of a blue card that can summon the SeaEmperorGiant Duranzam for free? It's cost s too high for me to summon it. Thanks!Kenzaki16 (talk) 13:18, September 25, 2014 (UTC)

Regarding Rush and Rullings

I have been adding Core symbols to spirits with rush recently. As I noticed, only some of them have rullings/restrictions about Rush, while most of the others don't?

Ps192 (talk) 15:11, September 25, 2014 (UTC)

Ok. Thanks for the help. :)

Kenzaki16 (talk) 12:25, September 26, 2014 (UTC)

Ultimates with braving abilities.

Can we have another categories for Ultimates with braving abilities?

We already have Section for ultimates with U-Triggers. I believe that we should have seperate category column for ultimate hand and ultimate that can be braved.

Blacknight0104 (talk) 18:24, September 26, 2014 (UTC)

hi. can i ask some thing?when i summon a Swordmaster-Dragon has bp of 9000 and I have a one life. and my opponent has  only one life and he has anThe NetherThreeGiants Queen-Merduk with a bp of 6000. Then, i attack my swordmaster-dragon he blocked it with queen-merduk. who's the first who will move a life to reserve? the attacking spirit or blocking spirit.

the effect of sword master dragon is when attacks. for every 3000bp more than this move 1lifecore to opponents reserve maximum of 3.

and the effect of queen-merduk's effect is when destroyed by the opponent by moving 1 opponents life to their trash, this remain to the field refreshed?

who do you think will win?

Thank you for answering my question :)BattleFinder (talk) 09:37, September 29, 2014 (UTC)

Does for every... and for each... are the same?The AstralDragman (talk) 04:18, September 30, 2014 (UTC)

I have a question about The DarkKnightLord Nemesis, does it' s lv2 and lv3 effect is only for one spirit/Ultimate for each 3 cards under it, or for every spirit/ultimate with 3 cards under it?

Hey. Can you help me? I can't open my original account? I forgot my password and i dont know what yahoo i used to that? Can I get my old account? The name of that account is TheChosen02. I want to be back that account to me because, the rank of my original account is 8. And know I create this account to tell you that my original account is lost. Please Answer my question. ThankyouBattleFinder (talk) 13:42, October 5, 2014 (UTC)

What sleeves to buy

I am pretty sure you have battle spirit cards and I am wondering what kind of card sleeves work best for battle spirits cards? My mom is going to japan on the 6 of October and she is going to buy me lots of battle spirit cards.

Thanks for the answer.The AstralDragman (talk) 01:36, October 6, 2014 (UTC)

I Have a question about Judgment Flare:

1.) Can I activate the effect if I only have Two spirits on my field, because it says "More than two Spirits"?

2.) If i use this to my opponent with Destructive Curse, does the ability activated becase it says "(When Destroyed by the Opponent)" and the magic says " the opponent destroys his/her spirits"?The AstralDragman (talk) 02:33, October 6, 2014 (UTC)

Duplicate

These two pages are exactly the same just under different names. Overlord regin (talk) 15:18, October 11, 2014 (UTC)

The Ancient Capital of Souls Giudecca

The Ancient Captial Giudecca of Souls

I have a question about Golem Craft, if i use it in my nexuses, can it be affacted by magics that is targeting a spirit like Dream Ribbon, Dream Chest etc. And can it be depleted?The AstralDragman (talk) 01:20, October 13, 2014 (UTC)

Soaker, many things confuses me:

1.) If the opponent uses Illusion Mirror on one of my ultimates, does it exclude Double hit  and Critcal Hit?

2.) If I have many spirits with Dispersion on my field, can I add those Dispersion effects if I use Magic Effects That Target one spirit/Ultimate?

3.) If one spirit with Poison Blade battles, does that effect can be activated on two different Spirt/Ultimate if the effect says 2 times?

Question?

Soaker, can I use Illusion Mirror's flash effect to a attacking spirit? ThankyouBattleFinder (talk) 06:39, October 23, 2014 (UTC)

Soaker, my friends have a little conflict about battle spirits. The thing is, my friend use Somersault Turn and chose Blue (Blue will not able to.block). So he attacked, super confident about winning againts a blue deck. The opponent then blocked with a Gatekeeper Alparkar, saying that it is also used as green spirit. Is that legal? Because I think it is not. ( Please see the effect)

When I searched the effect, it says treat this spirit as a blue spirit as well as a green spirit. ZeroTheSilver (talk) 10:06, October 24, 2014 (UTC)

Regarding in his question aboutTreating as different colors, for example I have a burst set The CurseHero Chaotic-Seimei and my one spirit which is Kitsunaby, if that spirits was destroyed, can i activate my set burst and it will not return to my hand because it is treated as red spirit?

Confusing

Soaker, what does it mean when the effect says, "During the showdown step", is it only two spirits comparing its BP in a battle?The AstralDragman (talk) 04:14, December 1, 2014 (UTC)

Do you consider ultimates as OP, because I think that the guard should be if you hit a card with a higher cost that this spirit, like a cost 4 hitting a cost 8, the trigger user has to put (8-4=4)cards to the trash.Pixel gun professional (talk) 01:47, December 30, 2014 (UTC)Barone Dan

No trolling around

Are there any hackers or trollers in this wiki. If there is, we have to ban them.

A few trolling examples are down below.

Good! The wiki has a spam protection system. When people spam, they see this:

The page you wanted to save was blocked by the spam filter. This is probably caused by a blacklisted link or pagename.

The following link, text or pagename is what triggered our spam filter: 

If you think this is wrong, please contact us here. Please, provide a copy of this message when reporting any problem.

Also, deck destruction + ultimate triggers are very OP, because it's deck destruction one after another. I think it's more powerful than just plain deck destruction. Ok, out of the topic. Do you have an opponent every day to play with? I actually only play in tournaments.Pixel gun professional (talk) 02:50, December 30, 2014 (UTC)Barone Dan

I've made a new page for the game designer, just to let you know.

Pixel gun professional (talk) 11:14, December 31, 2014 (UTC)BaroneDan

A little editing question...

How can I add a column in a table?

So I'm dumb and I forgot that there's a method wiki members can communicate with eachother. So my question is, is it okay for me to go ahead and put a specific ruling on the following cards?

The StarMedium Kushina

The HeavenStarHorse Pegaseeda

Basically the Japanese wiki states that these two spirits can fulfill conditions for tribute (should they meet it) while they are being destroyed for their effects as they don't leave the field until the summons are complete. For example, Kushina on your attack step in the flash timing can summon Nova for free at no cost. Normally you'd have to pay the tribute still and if you only had Kushina this is not possible. If she were braved with Sieg-Brave she actually would meet the tribute requirements and counts as a Siegwurm.

I come asking you if you agree with this as this isn't exactly intuitive (at least it wasn't at first to me) and I feel its a pretty useful tidbit that we can add to the rulings section for these cards (even though they aren't exactly strong).

Links:

http://batspi.com/index.php?%E8%BB%A2%E5%8F%AC

http://batspi.com/index.php?%E6%98%9F%E3%81%AE%E5%B7%AB%E5%A5%B3%E3%82%AF%E3%82%B7%E3%83%8A

http://batspi.com/index.php?%E8%B6%85%E7%A5%9E%E6%98%9F%E9%BE%8D%E3%82%B8%E3%83%BC%E3%82%AF%E3%83%B4%E3%83%AB%E3%83%A0%E3%83%BB%E3%83%8E%E3%83%B4%E3%82%A1