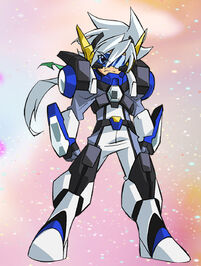 Hi! You can call me ZeroTheSilver. This is my most favorite wiki. I love everything that is related to Battle Spirits.
My Favorite pages
White
Yellow

I like cards and characters that are involved on the colors White and Yellow  . The new type of card, Ultimate, is also interesting.
Deck
Well, I guess it's alright to put my deck in my user page. Somehow, it contains the following:
White Deck
Spirits: 2x Baby-Loki, 2x Berserker-Gun, 2x Hell-Blindi, 2x Gatlingstand, 2x Dualcannon-Bell, 2x The Artifact Fjalar, 2x The Artifact Galar, 2x The ResourcefulGeneral Gondlir, 2x Queen-Valkyrie, 2x The LanceKnight Gautr, 1x The ImpregnablKnightLord Odin Type-X, 1x The DoomKnightLord Ragna-Rock, 1x The Gigantic Thor, 1x The ArmoredSacred Walhalance
Magic: 2x Dream Ribbon, 2x Dream Chest, 2x Healing Circle, 2x Destruction Barrier, 2x Ambush Blocker, 2x Emergency.
Nexus: 2x The Gravity Dimension Engine, 2x The Timeless Ice Field.
(I'm still trying to improve it)
Community content is available under
CC-BY-SA
unless otherwise noted.