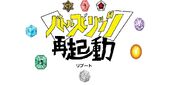 Hello! my name is Shido_Itsuka, I am a battle spirit fanon writer on this wiki, my current project is Battle Spirits REBOOT, I am probably the only person that actually have the idea that of writing a battle spirit novel/fan fiction about it which makes me kinda unique, on this wiki, and I also make a lot of summon quote, when I mean a lot, I mean A LOT.

FIRST ONE BABY! FIRST ONE!
i'm currently try to assemble a group that can help me with REBOOT,if you are interested place E-mail me, my Gmail is:Huwuki@gmail.com. if you want to know some setting about REBOOT, please go to this link:http://battlespiritsfanon.wikia.com/wiki/Battle_Spirits_REBOOT
and I've starting to translate cards to help other's on the wiki, if you guys need me, just message me!
Favioure Thing
Battle Spirit
Game
Manga
Date A Live
Takoyaki
Other cardgame
Black Rock Shooter
Hatsune Miku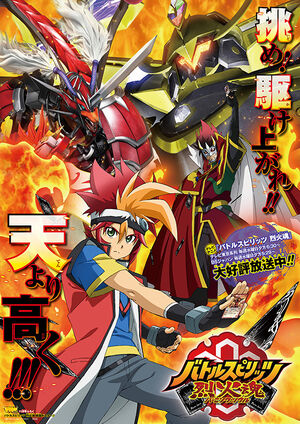 List Of Key Spirit(from past to now)
-The ThunderEmperorDragon Siegwurm
-The StarEmperorDragon Meteorwurm
-The SupernovaDragon Siegwurm-Nova

-The SunDragon Sieg-Apollodragon
-The SunDragonDeity Rising-Apollodragon
-The ShineCentaurusDeity Sagitto-Apollodragon

-The HeroDragon Lord-Dragon
-The ExplosionHero Lord-Dragon-Bazzel
-The GlacialHero Lord-Dragon-Glazar
-The SuperHero Lord-Dragon-Saviour
-The DragonHero Sieg-Yamato-Fried
-The Hero Lord-Dragon-the-World

-The ShineDragon Shining-Dragon
-The ShiningSunDragonEmperor Shining-Dragon-Ark
-The BlazeDragon Shining-Dragon-Flame
-The DragonShineDeity Shining-Dragon-Overray
-The MeteorSwordsSaint Shootingstar
-The TenSwordsSaint Starblade-Dragon
-The TrueGuardian Doubleburn
- Tri Dragon Deity

-Ultimate-Alexander
-Ultimate-Arthur
-Ultimate-Ragna-Rock
-Ultimate-Rean
-Ultimate-Grand-Woden
-Ultimate-Beelzebeat
-Ultimate-Kingtaurus