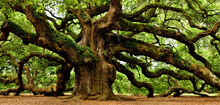 Hi, I'm Jungle. I'm a teenage male formerly living in Southeast Asia and currently living in Australia at the moment, and play Battle Spirits both irl and online.
I own:
- Fairies (Aphrodite)
- Androids (Athena)
- Armoured Dragons (Krishna/Vishnu)
- Ogre Wizard (Hera)
- Divas (Grand Siesta, Aikatsu)
- Imps (Saraswati)
- War Dragons/Clever Machines (Amaterasu)
Also known as: 'the other guy who i never bothered to find a name to"
Community content is available under
CC-BY-SA
unless otherwise noted.