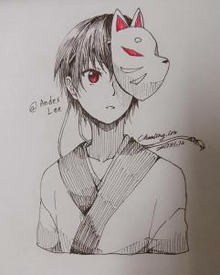 Welcome to my profile page. I'm a frequent editor on this wiki, as well as one of the ex-heralds on the TradeCardsOnline website, as abcd. I'm also the owner of an international Battle Spirits Discord server, with the link here: https://discord.gg/BbdacQx.
If resources are sufficient, I'm able to use any colour and any deck. In real life though, I'm limited to mainly Yellow decks, in which I own a Yellow Soul Burst (aka Tsuru) deck, an Isis deck, and an outdated Aphrodite deck. Recently, due to environmental difficulties, I'm stuck with a Heroes deck, which is the strongest deck among the ones I currently own, a God-Sechs deck, a Fongneena + Rose-Berry deck, and a YumeRola deck.
Card wise, my favourite one has to be The SupernovaDragon Siegwurm-Nova, as it's my first key card ever. The next one would be the all-loved bunny girl, Trickster, because... let's be honest, no one can hate her.
Character wise, my favourite one would be Dan Bashin in the Brave series. I still remember how I thought he was so cool when I was small, but now all I see is an edgy teenager. I still like him though, for many reasons.
Although I'm a frequent editor, I still make a lot of mistakes, so do tell me if I've done anything wrong.
My hope for Bandai right now is that they can actually buff Divas to at least T1 level.
I'm also affiliated with the BS YouTuber Tea Time Gaming, mostly as a judge for his games, and sometimes also as a guest on his streams. Do support him!
My favourite pages