SD31, called Soul Deck (Whirlwind Ninja) (ソウルデッキ【烈風忍者】) is a starter deck in the trading card game. It is the basis for the deck of Kanetsugu Houryokuin from Battle Spirits Burning Soul. This set contains 40 cards, 15 pieces Blue core, 1 Soul Core, Play sheet, Ranker Pass, and Rule Manual. This set was never released in English.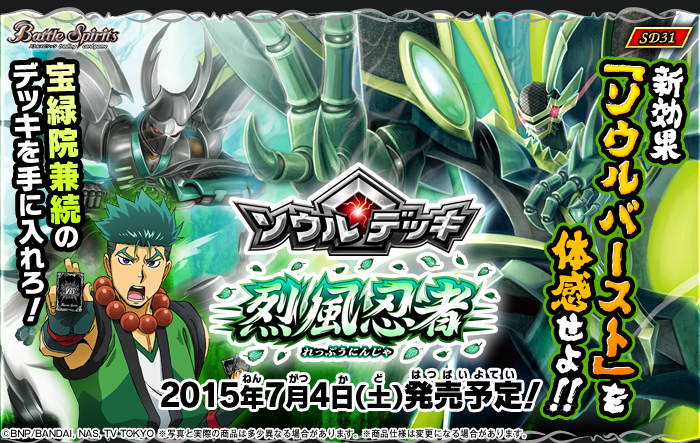 External Articles
Card List
Gallery
Community content is available under
CC-BY-SA
unless otherwise noted.