BSC20, called Fierce Battle! The 15 Sengoku Armies, is a supplementary set in the trading card game. The set included spirit, brave, magic and nexus cards in the color of red, purple, green, white, yellow, and blue. It will be released on June 20, 2015.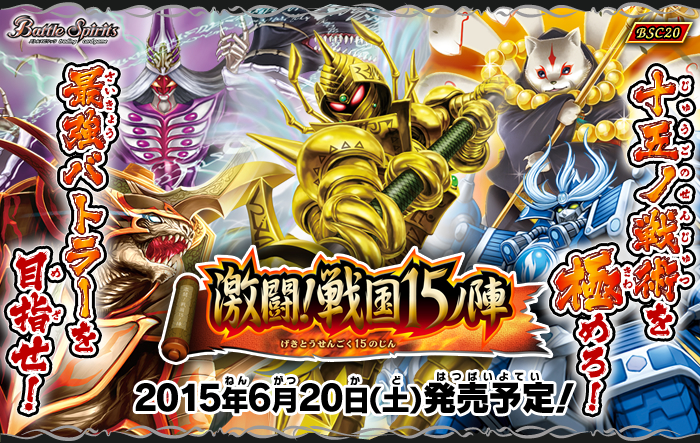 External Articles
Card List
Awaken Pack
Zombie Pack
Burst Pack
BP Destruction Pack
Core Boost Pack
White-Purple Pack
Imaginary Beast Holy Life Pack
Assault Pack
Brave Pack
Draw Pack
High Speed Pack
Defense Pack
Magic Pack
Deck Destruction Pack
Cost 3 Pack
Gallery
Related Articles
Community content is available under
CC-BY-SA
unless otherwise noted.